Mazda Lease Return Options in Brunswick Maine

Goodwin Mazda
Your New England Lease Return Headquarters.
---
We accept Mazda lease returns even if you didn't originate your lease with us. 
Mazda Lease End Options in Brunswick, ME
If you leased a new Mazda from Goodwin Mazda, you might wonder what your best Mazda lease ends options are before the contract concludes. If you leased a new Mazda from an out-of-state retailer and recently moved to the area, you might wonder where you can return your leased Mazda. Goodwin Mazda is a certified Mazda lease-end return center, so follow along with our instructions and learn about your best Mazda lease end options.
Goodwin Mazda offers all Lease Return Clients the Following Services. 
Complimentary pre-inspection of your vehicle, should repairs or maintenance work be necessary you will have plenty of time to address those items before the final Mazda lease return inspection is due at lease end.
Complimentary transportation to your home or office, after returning your leased vehicle. 
To ensure information security and privacy, we will delete any "stored" entries from your vehicle's Navigation and Infotainment System and integrated Garage Door Opener (if equipped). This service is complimentary.
---
Explore Your Lease-End Options
Option #1
Turn in your vehicle and purchase or lease a new Mazda.
This is the best perk of leasing! You have the option to trade your leased Mazda in for the latest technology and style Mazda has to offer!
Like what you're currently driving but want a newer model? Or want to get yourself into something completely different - it's up to you. We will help you transition form your current Mazda to the new one of your choice! Call our Maine Mazda dealership to discuss your Mazda early lease termination today.
---
Option #2
Purchase the Mazda you're currently leasing.
If you love the Mazda you're already in, then why change a thing? 
Contact us before your lease ends at 833-854-4590 and consider our Mazda early lease turn in option. We will review with you the details of your lease agreement, discuss your options, determine the vehicle's lease payoff amount and answer any questions you may have.
---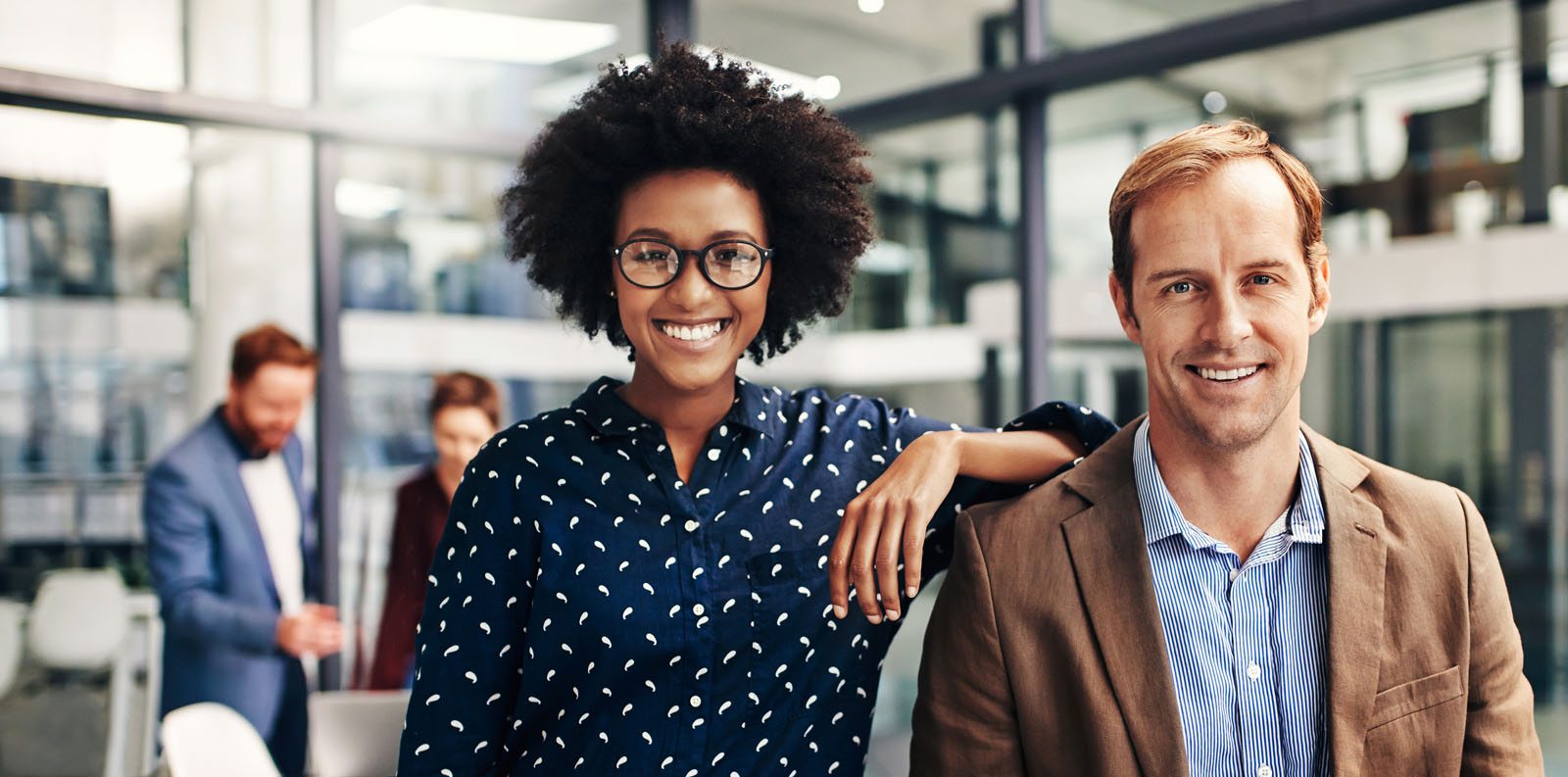 Option #3
Extend your current Mazda Lease.
If you are within the final 180 days of your lease term and you find yourself needing to extend your lease, it may be possible under certain circumstances. Call us at 833-854-4590 to discuss what your lease extensions option may be and what lease-end options will be available after the extension.
---
Option #4
Return your leased vehicle to Goodwin Mazda in Brunswick.
No longer interested in a Mazda? That's ok. We understand your needs may have changed and we'll be here for you if you decide to come back. Simply contact us to schedule your lease-end return appointment at 833-854-4590.
---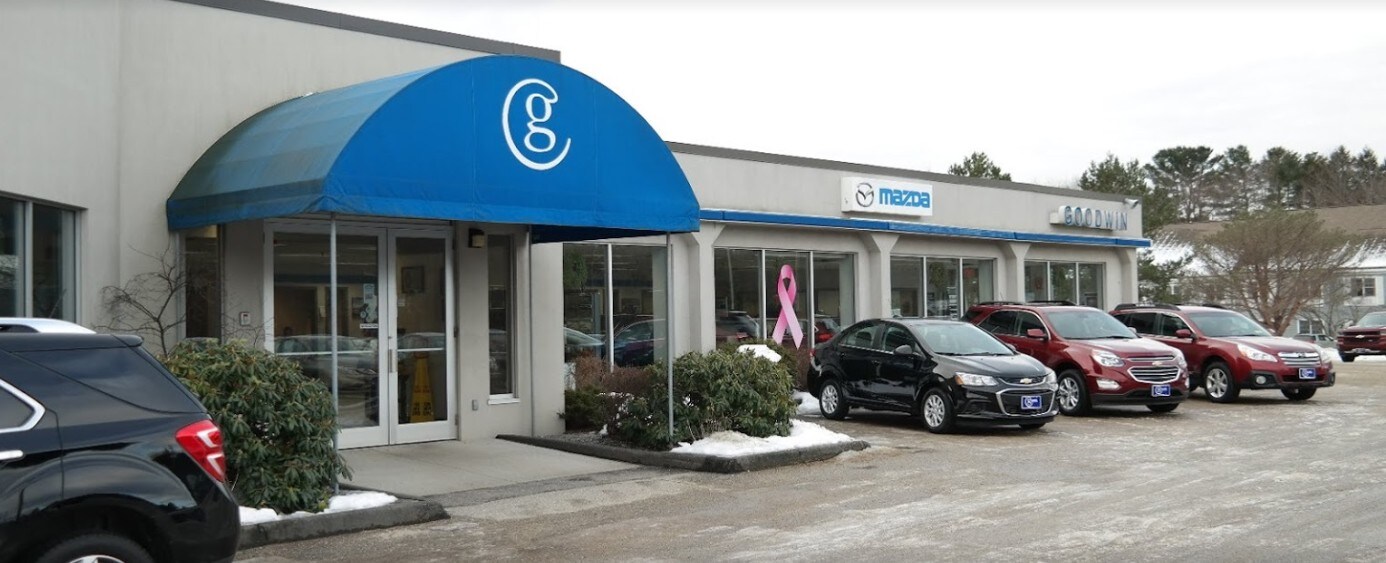 Schedule Your Lease Return Appointment
Lease Return Checklist

Here's what you'll need to do on the day you return your vehicle.
Remove all personal items from your vehicle. Don't forget items like your EZ Pass, Garage Door Opener, Parking Permits and all personal items including those stored in door pockets, seat back pockets and overhead compartments.
Place the owner's manual in the glove box.
Ensure any accessories that came with the original lease are present.
Turn in both sets of keys to the vehicle.
Call us at 833-854-4590 within at least one business day of turning in the vehicle to set up your appointment and to ask questions about Mazda lease over mileage or Mazda excess mileage charge.
Goodwin Mazda

195 Pleasant Street
Brunswick, ME 04011

What to Remember When the Lease Concludes
You should have received a package in the mail or email about your Mazda lease end, detailing how your vehicle should look, with examples for what constitutes acceptable wear-and-tear. There will be a Mazda lease return inspection, performed by our team of technicians in Brunswick, ME. Before your Mazda lease ends, make sure you schedule an appointment with our service center ahead of time to address any service needs as unacceptable wear-and-tear could result in financial penalties.
Need to end your lease earlier than expected? You will need to contact our finance center to discuss Mazda early lease termination options. We can accept some Mazda early lease turn-ins within reason, but ending your lease too early could also result in financial penalties.
What Are my Options at the End of the Lease?
First-time Mazda lessees may not know what to do after their Mazda lease ends. You have three man options that all of our customers typically follow after their lease contract concludes:
Buy the Car: If you push the Mazda lease over mileage, or you decide you've become attached to the car, then you can talk to our finance center about paying off the remainder of the car's cost. Buying or applying to finance a new Mazda helps customers avoid the Mazda excess mileage charge.
Lease Another Mazda: Most of our customers in good standing think "Why stop convenience now?" After you return your lease, we highly encourage you to talk to our finance team about leasing another new Mazda from our new inventory. Check out our latest new Mazda lease incentives as well.
Take Your Business Elsewhere: While few may choose this option, sometimes you might see the appeal in another brand. If you decide to lease from somewhere else we will end your Mazda lease contract and go our separate ways, no hard feelings.